Celebrate Black History Month all Through Feburary 2023
Music-Ville USA
Popular songs
Coming Soon our new Sister Station for the best in Country Music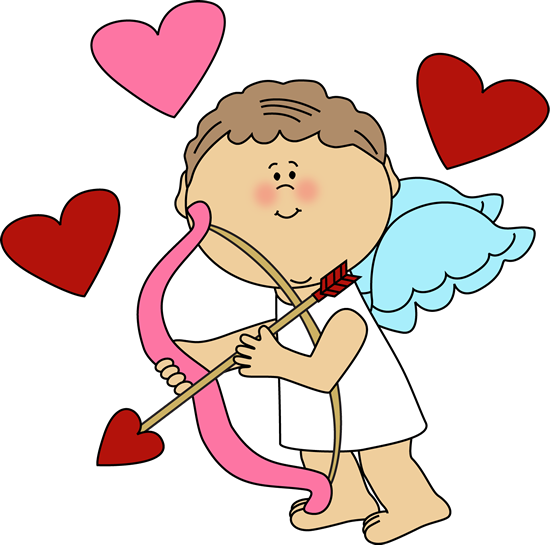 Mentions of the

boombox

in songs, movies, television, film and print
Films
The Survivors 1981
Wild Style 1982
Flashdance 1983
Breakin' 1984
Body Rock 1984
Krush Groove 1984
Barry Gordy's The Last Dragon 1985
A View to a Kill 1985
Star Trek IV: The Voyage Home 1986
Do The Right Thing 1989
Pump Up The Volume 1990
Bad Boys 1983
Television
Miami Vice 198?
Sure Deodorant Commercial 1979
JVC Quintet Commercial 1981
Energizer Battery Commercial 1982
Crazy Eddie Consumer Electronics Store Commercial 1982
Music & Music Videos
Bjork, There's More to Life Than This
Dirty Vegas, Without You
Andrew and his sister's boombox from the 80's
Boombox
Portable music player
A boombox is a transistorized portable music player featuring one or two cassette tape recorder/players and AM/FM radio, generally with a carrying handle. Beginning in the mid 1980s, a CD player was often included.[1] Sound is delivered through an amplifier and two or more integrated loudspeakers. A boombox is a device typically capable of receiving radio stations and playing recorded music (usually cassettes or CDs usually at a high volume). Many models are also capable of recording onto cassette tapes from radio and other sources. In the 1990s, some boomboxes were available with minidisc recorders and players. Designed for portability, boomboxes can be powered by batteries as well as by line current. The boombox was introduced to the American market during the late 1970s. The desire for louder and heavier bass led to bigger and heavier boxes; by the 1980s, some boomboxes had reached the size of a suitcase. Some larger boomboxes even contained vertically mounted record turntables. Most boomboxes were battery-operated, leading to extremely heavy, bulky boxes.it
The Traveling Wilburys Family
Remembering These Great Artists
George Harrison
Roy Orbison
Jeff Lynne
Tom Petty
Music-Ville USA listen on your mobile devices or lap top copy and paste
https://streaming.live365.com/a64609
Please fill out the comment form and let us know how we are doing.
SIMON & GARFUNKEL - Bridge Over Troubled Water
BEATLES - Let It Be
JACKSON 5 - I'll Be There
CARPENTERS - Close To You
GEORGE HARRISON - My Sweet Lord
BEATLES - The Long and Winding Road
SLY & THE FAMILY STONE - Thank You Falletinme Be Mice Elf Agin
LED ZEPPELIN - Whole Lotta Love
B.J. THOMAS - Raindrops Keep Falling On My Head
GUESS WHO - American Woman
JACKSON 5 - ABC
NEIL DIAMOND - Cracklin' Rosie
SMOKEY ROBINSON & THE MIRACLES - Tears of a Clown
SANTANA - Evil Ways
RARE EARTH - Get Ready
JOHN ONO LENNON - Instant Karma
ERIC BURDON & WAR - Spill The Wine
CHICAGO - 25 or 6 to 4
STEVIE WONDER - Signed, Sealed, Delivered
FREE - All Right
The 20 Songs of the Eighties
The spotlight this February 2023 the Carpenters featuring Karen Carpenter
1983 - Karen Carpenter
Karen Carpenter died aged 32 of a cardiac arrest at her parent's house in Downey, California; the coroner's report gave the cause of death of imbalances associated with anorexia nervosa. The Carpenters 1970 album Close to You, featured two hit singles: '(They Long to Be) Close to You' and 'We've Only Just Begun.' They peaked at No.1 and No.2, on the US chart. In 1975 - in Playboy's annual opinion poll; its readers voted Karen Carpenter the Best Rock Drummer of the year.
Music-Ville USA powered by Live365
America will always Remember 911
1. Billie Jean - Michael Jackson
2. Every Breath You Take - The Police
3. When Doves Cry - Prince
4. Sexual Healing - Marvin Gaye
5. I Love Rock 'N' Roll - Joan Jett & The Blackhearts
6. Don't You Want Me? - The Human League
7. Tainted Love - Soft Cell
8. Like a Virgin - Madonna
9. The Message - Grandmaster Flash & The Furious Five
10. Beat It - Michael Jackson
11. Sweet Dreams - Eurythmics
12. Sweet Child O' Mine - Guns N' Roses
13. Call Me - Blondie
14. Celebration - Kool & The Gang
15. Super Freak Part I - Rick James
16. Another One Bites the Dust - Queen
17. You Shook Me All Night Long - AC/DC
18. Walk This Way - Run-D.M.C.
19. Whip It - Devo
20. Girls Just Want to Have Fun- Cynda Lauper
Seventies and Eighties Music featured artist and album